When you're trying to fill your body with the right food, it can be difficult to think of a variety of yummy recipes to cook. Protein is something you have to consider when starting any fitness or food journey. After all, your muscles, skin, bones and just about everything else wouldn't function as well if your diet is lacking protein.
Here are some of our favourite go-to protein packed foods:
1. Light canned tuna
Protein: Over 26g of protein per 100g
As well as being one of the cheaper sources of omega 3, light canned tuna has a much lower fat content than other fish. Considering how low in calories tuna is, it's well worth stocking up on some cans when you fancy a quick snack or an easy meal. However, watch out for which tuna cans are stacked on the supermarket shelves. The ones filled with oil contain a lot more fat than the tuna soaked in water.
2. Dried lentils
Protein: 25g of protein per 100g
High in fibre and low in fat and calories. What more could you want from lentils? Dried lentils are always a good source of protein. Whether you're in the mood for a stew or a salad, lentils go with pretty much everything. With such a high protein content, they're a great vegetarian alternative to meat.
3. Tofu
Protein: 12g of protein per 100g 
As well as having a good amount of protein, tofu can be used in a variety of recipes you might not have known about. For example, you can use tofu to make a vegan quiche or even breakfast pancakes. A lot of people don't know what tofu actually tastes like because they're often served with sauces. These can be high in salt and other nasties so make sure to use tofu in your own healthy meals.
4. Halibut
Protein: 14 g per 100g
Halibut reigns supreme when it comes to getting your daily protein intake without also eating large amounts of fat. In fact, Halibut has around 30% of your recommended daily protein in one serving. Protein aside Halibut is actually incredibly healthy and has high levels of selenium, potassium, phosphorous, magnesium, vitamin B12, and most importantly omega 3.
5. Quinoa
Protein: 13g of protein per 100g
As well as being very high in protein, quinoa is also low in fat and cholesterol-free. If you're following a vegan diet then quinoa is perfect for you too. If you're not into salads or you're stuck for healthy meal inspiration, there's plenty of ways you can use quinoa. Try to make your own burrito or chilli instead.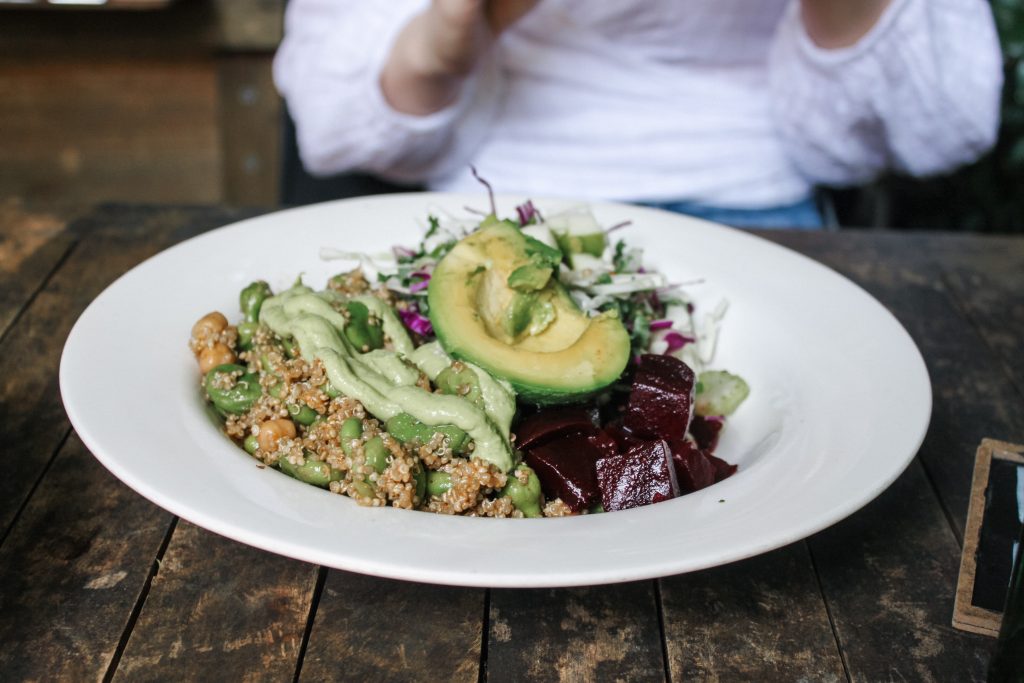 6. Soba noodles
Protein: Over 5g of protein per 100g when cooked
Did you know that soba means buckwheat in Japanese? Well, now you do. You can use soba noodles in hot or cold recipes if you're looking to add a little more protein to your meals. As well as containing a higher quality protein than ordinary spaghetti noodles, they're also really low in fat.
7. Chorizo
Protein: Over 24g of protein per 100g
If you've never tried it before, chorizo is a spiced Spanish sausage. Although it's quite high in fat, it still contains a lot of protein if you're looking to switch up your ordinary meat meals. If you want to jazz up your dinner a bit, try making your own chorizo bean burger. If you're less adventurous, try adding chorizo to your avocado on toast in the morning.